Yesterday, Sat 7 Feb, was a travel day.  The goal was the African American Civil War Museum.  On the first Saturday of the month the museum schedules a lecture by a descendant of one of the veterans.  Ms Millicent Hughes presented her ancestor, Capt Charles Trowbridge of the 33rd US Colored Troops Regiment.    The lecture was just the right mix of fun and history.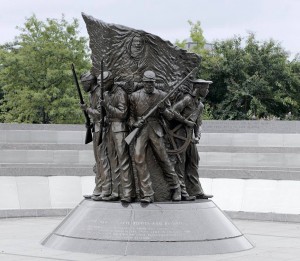 How is this topic connected to GeorgetownSteamboats?  Capt Andrew Poe, son of Rev Adam Poe (founder of Ohio Wesleyan College), is listed on the African American Civil War Memorial.  In fact his name appears twice because he served with both the 40th USCT Infantry and the 106th USCT Infantry .   The Poe men who were born in OH and enlisted served in the Western Theater.  The Poe men who were born in PA and volunteered, generally saw action in the East.  The Georgetown steamboat captains and pilots were a generation older than the infantry volunteers.  Often I wonder whether the paths of the steamboat men and their Ohio nephews crossed.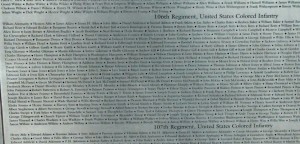 Andrew Poe with 106th USCT
 Copyright © 2015 Francis W Nash
All Rights Reserved.