Missouri River Commerce
Towns along the lower Missouri River began to flourish in the 1840′s.  As settlers began streaming westward, the towns like Glasgow, Lexington, Westport Landing (now Kansas City), and St Joseph became springboards for the Santa Fe Trail, the Oregon Trail, and the Mormon Trail.  From thesse towns, supplies were sent into the virtual nothingness – all over the western plains and mountains.  Here, too, most of the pioneers of the 1840s, 1850s, and half of the 1860s were outfitted for their long journeys west.
Hemp, buffalo hides, furs, and whiskey were the principle products shipped down the river.  Upward bound boats were bursting with freight and hundreds of passengers besides being crowded with horses, mules, oxen, wagons with furniture, etc.   The immense immigration overland required a large fleet of steamboats to transact the business.
It is well documented that Georgetown captains and their crews were working on the Lower Missouri and Kansas Rivers in the early 1850′s.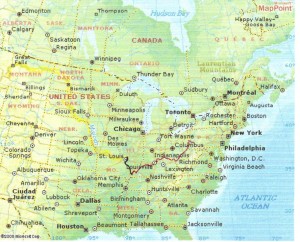 In 1862 the discovery of gold in Montana led to another bedlam of Missouri River activity.  The Georgetown captains and pilots and their packets did not participate in the early years of the Gold Rush.  They were serving the Union cause on the Tenessee and Cumberland Rivers.    Their well documented work  on the upper Missouri and Ft Benton trade spanned the years from 1866 to 1871.
Copyright © 2011 Francis W Nash
All Rights Reserved