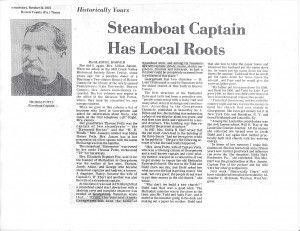 A short history written by Gladys L Hoover in 1973 contains innvaluable local history of Georgetown and its two churches:  St Luke's Episcopal Church and the Methodist Episcopal Church.  Both faiths have changed their original affiliations since Capt Thomas Potts' time.     The wife of Capt Thomas Potts according to this newspaper article, raised a considerable sum of money for the building fund of the new United Methodist  as well as the Episcopal church.
Copyright © 2014 Francis W Nash
All Rights Reserved.